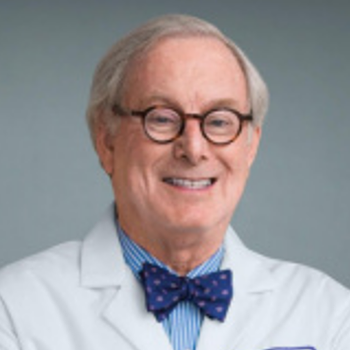 Dr. Rubenstein, Clinical Professor of Neurology and Pediatrics at NYU Medical Center, is an  experienced public company board director, a successful entrepreneur, and a respected physician/scientist.  He served for 29 years on the board of The Cooper Companies, Inc. (NYSE: COO) as either Chairman or Vice-Chairman and  Lead Director for all but two of those years. The Cooper Companies, Inc. is the parent company of CooperVision, one of the largest contact lens companies in the world.
Dr. Rubenstein is known for his pioneering work on research and treatment of neurofibromatosis ("NF"), a rare genetic disorder, and has long-standing   commercial interests in genomics, ocular conditions and treatments, and  medical devices.
Dr. Rubenstein achieved success early in his career by founding, growing, and selling a national medical imaging company. He then founded and served as CEO of NexGenix Pharmaceuticals, which developed drugs for cancer and genetic disorders. He is the founder of the Children's Tumor Foundation and currently advises several  privately-held medical technology companies  as well as the Tufts University Graduate School of Biomedical Sciences.
Dr. Rubenstein earned a BA from Cornell University,  his medical degree from  Tufts University School of Medicine, and did his residency training at the Columbia-Presbyterian NY Neurologic Institute.